Kerry Football Club is delighted to announce the signing of Ethan Kos.
Ethan signs for Kerry FC following the conclusion of his studies in UCD where he played college football during his academic years, winning a Harding Cup in 2019 with UCD AFC.
The Californian landed in Ireland in 2019 and during his time with UCD played Leinster Senior League, FAI Intermediate Cup and the CUFL. Previous to that, Kos played for Strikers FC and Pateadores in Huntington Beach and his coaches there moved on to Culture FC, something Kos is very proud of. He also had a brief spell in Sweden before committing this time of his career to the League of Ireland new boys
Kos becomes the second American to sign for Kerry Football Club, with Boston's Alex Ainscough signing for the club before the season got underway. The 6 foot 21 year old is a versatile defender, being able to play a role at centre back and left back and will give Billy Dennehy extra choice in the backline for Kerry FC for the remainder of the season.
The American will wear the number 5 jersey.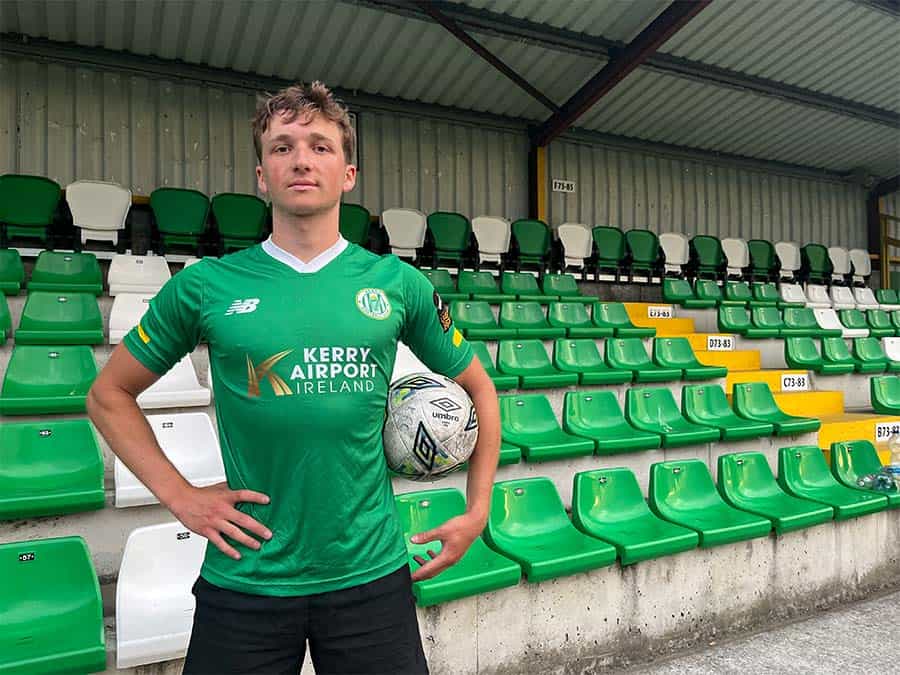 Speaking on his signing, Ethan Kos told kerryfc.com "It's no secret that something special is going on here at Kerry FC, and being part of the inaugural season is a great honour. From the first moment I arrived it was apparent just how important this is to everyone in the club, and is something that I am proud to be a part of. I look forward to playing at Mounthawk Park, and representing Kerry FC. Up the Kingdom!"
First Team Manager Billy Dennehy said "Ethan is an American lad who expressed a real interest in coming to us here in Kerry FC. He has a lot of experience playing in different leagues and was in Sweden most recently. But like that, he came into training here and has fitted in really well. He is a player that understands the model we have in relation to being an amateur club and his attitude outside of training time is vital to match preparation and individual work. Ethan is a player that will be fully immersed in trying to further develop his career and he is delighted to be here in Kerry to help maximise that opportunity. He will be a great addition to the club going forward."